7 Smarthome Devices That Could Pay Off When You Sell
Smarthome devices are popular!  But let's face it, not everyone has deep pockets.  But, we all want to improve on our home's value and safety.  And even better, we want to have future home buyers pick our homes before any others for sale.
In today's technological world, unlike a pool, added square footage, or other big ticket renovations and additions.
These simple smart-home device ideas can help you get a faster sale than the competition.
 Nest Learning Thermostat ($249)
Adapts temperature automatically,
based on your preferences and the
change of seasons. Also lets you
control temperature from the Web.
2.   Nestcam ($199)
Monitors activity in- and outside your
home. Outside version alerts you when
someone approaches the home so you
can talk to the person.
3.  August Smart Lock ($229)
Lets you control access to your home
with your smartphone. Pair it with the
August Doorbell Cam ($199) so you can
see and speak to visitors, like service
personnel, to decide whether to let
them in.
4.  LIFX WiFi Bulb ($60)
Energy-effi cient LED light bulb adjusts
color and brightness through your
smartphone. Also works with Nest
products, for example, to dim lighting
when a Nest product senses no
activity.
5.  Nest Protect ($99)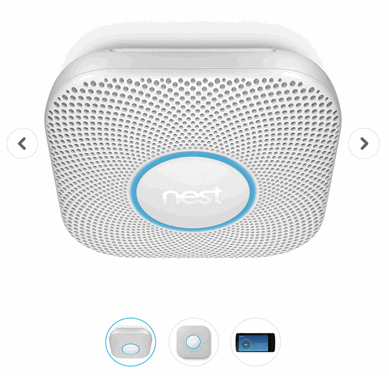 Smoke and carbon monoxide alarm.
When it goes off, it explains by voice
what and where the problem is and
also sends an alert to your smartphone
in case you're not home.
6.  Rachio Sprinkler System ($250)
Adjusts irrigation based on local
weather forecast. Also, you can
monitor and adjust cycles from your
smartphone.
7.  LeakSmart Leak Protection Kit ($399)
Protects your home from water
damage by automatically shutting
off water to your home if one of its
sensors detects a leak. Also, it can
send an alert to your smartphone.
Let me know if you have any of these devices in your home, do you find them practical, and ease of use.  I am sure other readers of the blog would love your input.  Leave your comments below.